Located at Socio-Economic Centre of Vinh city, beside the Ho Chi Minh square, Sao Mai Hotel is really an ideal destination for visitors, organizing parties, meetings, fast information connection and convenient in trading and financial transactions.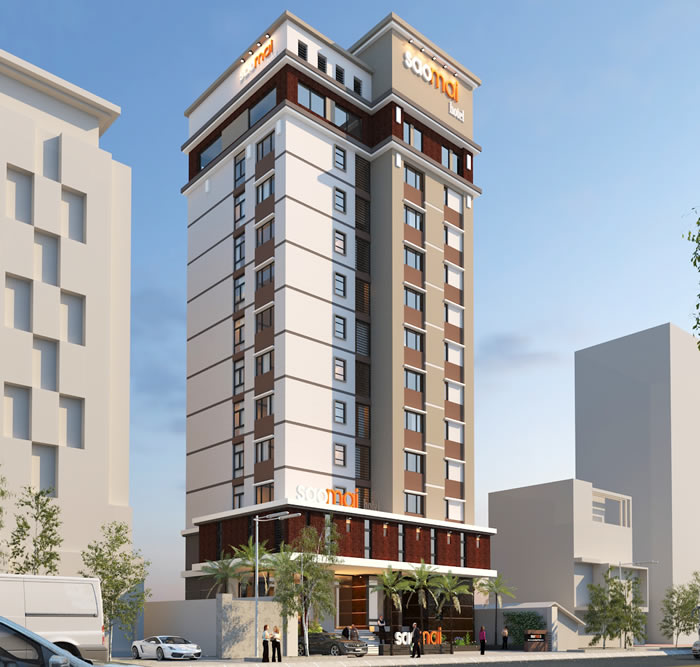 Sao Mai Hotel
With modern architecture and scale at 3-star standard including Services: 105 international standard rooms, 1000-guest conference room, restaurant for weeding party, restaurant for breakfast of guests, office for lease, bar, dance hall, family karaoke, massage sauna, health club, free internet wifi, etc. The interior is luxurious and convenient, space is nice and warm.
Our hotel is honorable to successfully serve big events organized in Victory Hotel at international level.
With experience of more than 10 years, professional, enthusiastic and friendly staff and officers are ready to serve 24/24 with motto "Serving Guests is our happiness".
The Hotel offers many special privileges for delegation, regular guests, and long-term guest on contract and quickly and favorably makes payment by credits (visa, master, amex).
Come to Sao Mai Hotel to experience comfort and safety as at your home…